"Writing is an adventure."
---Winston Churchill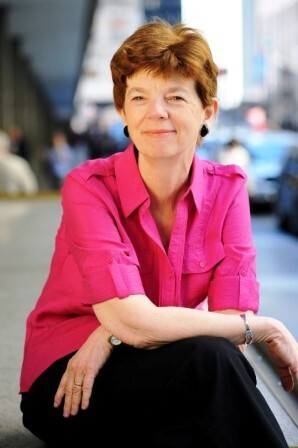 Carol J. Binkowski writes about music, history, and a variety of other topics. Her most recent work, Opening Carnegie Hall, traces the story of the creation of this famous musical landmark and focuses on the thrilling five-day festival that celebrated the building's inauguration in 1891 -- a spectacular event that featured Tchaikovsky as special guest conductor. Archival records, selected memoirs and journals, and historical newspapers and publications served as the basis for this narrative.

Her biography of Joseph F. Lamb is the first full-length chronicle of this classic ragtime composer's life. Considered to be one of the "big three" -- along with Scott Joplin and James Scott -- Lamb wrote such enduring works as "American Beauty" and "Ragtime Nightingale." This account focuses on his music and his world with material drawn from both family and research sources.

The expanded second edition of New Jersey's Remarkable Women -- co-authored by Carol and Lynn Wenzel -- tells the stories of fourteen extraordinary and inspiring women--all born before 1900--who made significant contributions within the arts, medicine, religion, activism, and other diverse areas.


Carol's essays and articles have appeared in The New York Times, The Washington Post, The Christian Science Monitor, AAA Traveler, Literary Traveler.com, Clavier, The Optimist, The New York Daily News, Writers' Journal, Grit, Mr. Beller's Neighborhood, and The Instrumentalist, among other publications. A former book reviewer for Library Journal, she was awarded a Special Reviewer's Citation by this publication.

A freelance pianist and organist in the New York/New Jersey metropolitan area, Carol has created and presented programs on music and history for cultural/educational groups. She also writes mystery novels.